The 2016 Olympic Trials were held from July 8-10 at the SAP Center in San Jose, California. This competition determined who will represent the United States at the Olympics in Rio de Janeiro.
Format of Competition
The competition was the same as the National Championships. There were two days of competition, where the all-around was contested on both days. The gymnasts who specialized and only competed certain events had to scratch (touch the apparatus then salute the judges) on the apparatus they chose not to compete.
List of Competitors
Petitioned
*Baumann suffered an elbow injury prior to the competition and had to withdraw.[1]
Results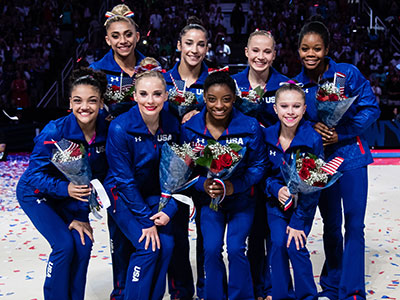 Olympic Team
Alternates: Ashton Locklear, Mykayla Skinner, Ragan Smith
References
External Links