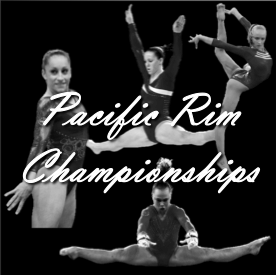 The Pacific Rim Championships is a major regional biennial gymnastics competition. It is open to teams from member nations of the Pacific Alliance of National Gymnastics Federations, including Australia, Canada, China, Japan, Mexico, New Zealand, Russia, USA and other nations on the Pacific coast. Before 2008, the event was known as the Pacific Alliance Championships.
Pages in category "Pacific Rim Championships"
The following 10 pages are in this category, out of 10 total.