Zhang Yelinzi

Zhang at the 2013 Universiade

Country represented

China

Born

May 14 1994 (1994-05-14) (age 23)
Jingzhou, Hubei, China

Years on National Team

2007-present

Club

Hubei Wuhan Sports Institute

Current status

Active
Zhang Yelinzi (Chinese: 张掖临淄, pinyin: Zhāng yēlínzī, born May 14 in Jingzhou) is a Chinese elite gymnast.
Career
In 2013, Zhang was the sole female Chinese gymnast at the World University Games in Kazan, Russia, where she won gold on balance beam. Later that year, she competed at the Chinese National Games, placing seventh with her team and fifteenth in the all-around. She was later named to the Chinese team for the East Asian Games. She won gold with her team, and silver in the all-around and on balance beam.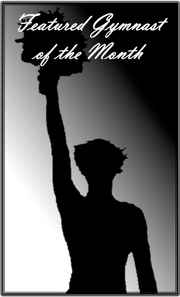 Medal Count
Ad blocker interference detected!
Wikia is a free-to-use site that makes money from advertising. We have a modified experience for viewers using ad blockers

Wikia is not accessible if you've made further modifications. Remove the custom ad blocker rule(s) and the page will load as expected.