Nadia Hatagan

Hatagan at the 1994 World Artistic Gymnastics Championships

Country represented

Romania

Born

August 13 1979 (1979-08-13) (age 38)
Mediaş, Sibiu County, Transylvania, Romania

Years on National Team

1992-1995

Coach(es)

Octavian Belu & Mariana Bitang
Nicolae Forminte & Toma Ponoran (former)

Current status

Retired
Nadia Hatagan (b. August 13, 1979 in Mediaş, Romania) is a retired Romanian artistic gymnast. She a double World Champion with the team (1994 and 1995) and a three time gold medalist at European Championships (1992, 1993, and 1994).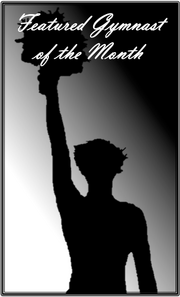 Medal Count
Ad blocker interference detected!
Wikia is a free-to-use site that makes money from advertising. We have a modified experience for viewers using ad blockers

Wikia is not accessible if you've made further modifications. Remove the custom ad blocker rule(s) and the page will load as expected.