Tan Sixin

Tan at the 2012 Pacific Rim Championships

Country represented

China

Born

January 10 1995 (1995-01-10) (age 22)
Jiangmen, Guangdong, China

Years on National Team

2009-present

Coach(es)

He Hua, Liu Guicheng

Current status

Retired
Tan Sixin (Chinese: 谭思欣, pinyin: Tán Sì Xīn, born in 1995) is a retired gymnast from China. She joined the Chinese national team in 2009.
Junior Career
In 2009, she made her international debut at the Australian Youth Olympic Festival, winning team gold and balance beam silver medals. At age 14, she won the beam final in the 11th National Games beating Olympians including World Champion Deng Linlin. Her biggest meet was the first Youth Olympics in 2010 where she got gold in the beam and floor exercise and silver in the All Around and bars final (behind Viktoria Komova). She is a balance beam specialist, scoring as high as 15.550.
Senior Career
She turned senior in 2011, and the Telegraph considered that, "she is going to be a raging favorite for the London 2012 Olympic Games."
In 2011, she won silver on floor at the Cottbus World Cup and gold on beam and bars at the Doha World Cup. At the 2011 Chinese National Championships she got gold with her team Shanghai and gold in the All Around. She was named to the 43rd World Championship held in October 2011 and won Bronze metal in team final. But her multiple mistakes in the preliminary competition prevented her from entering the All-around and event finals.
In 2012, Tan competed in the Pacific Rim Championships. She placed second with the Chinese team and third on balance beam.
On June 19th, China named her to the preliminary team for the Olympics. She was one of three gymnasts competing for the final spot on the team, along with He Kexin and Jiang Yuyuan. On July 10th, the final spot was given to He Kexin. Tan was made an alternate.
Tan continued to compete after the Olympics, winning gold with her team, bronze on balance beam, and placing seventh on floor exercise at the Chinese Nationals in May. At the Chinese National Games in September, she won gold with her team and on balance beam bronze on floor, and placed twelfth in the all-around. She was announced as a nominative team member for the East Asian Games soon after. There, she took home four gold medals: team, all-around, balance beam, and floor exercise. She also placed fifth on uneven bars.
In November, she was named to the Chinese team for the Stuttgart World Cup, where she won the gold medal in the Team Challenge.[1]
In May 2014, she competed at the Chinese Nationals, placing fourth with her team. She retired that July.[2]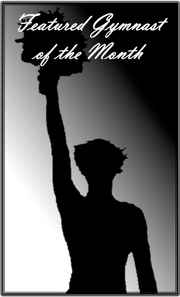 Medal Count
References
Ad blocker interference detected!
Wikia is a free-to-use site that makes money from advertising. We have a modified experience for viewers using ad blockers

Wikia is not accessible if you've made further modifications. Remove the custom ad blocker rule(s) and the page will load as expected.