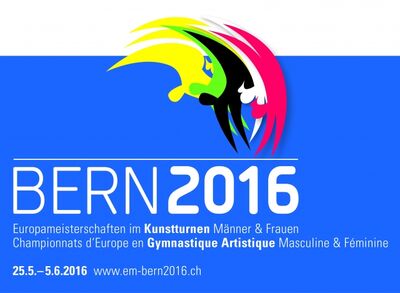 This post contains official team selections for Euros, both senior and junior, and will be updated as more teams are confirmed or, God forbid, changes are made due to injuries.
Team List
Country
Seniors
Juniors
Austria
Lisa Ecker
Olivia Jochum
Jasmin Mader
Katharina Puffer
Beatrice Stritzl
Azerbaijan
Yulia Inshina
Marina Nekrasova
Mariia Smirnova
Belarus
Kylie Dickson
Aliaksandra Artsiukh
Dziyana Hramko
Anastasiya Harodnaya
Alaina Kwan
Dziyana Kirykovich
Svetlana Lifenka
Volha Mikhalap
Hanna Traukova
Belgium
Maellyse Brassart
Nina Derwael
Myrthe Potoms
Julie Meyers
Rinke Santy
Gaelle Mys
Alysha Senders
Cindy Vandenhole
Imke Wolthuizen
Bulgaria
Greta Banishka
Pamela Georgieva
Valentina Rashkova
Jessica Hutchinson
Raya Ranchova
Yoana Yankova
Croatia
Ana Đerek
Ira Bencinic
Dora Kranzelic
Marina Bozanic
Tina Zelcic
Christina Zwicker
Cyprus
Coral Dimitriadou
Gloria Philassides
Anastasia Theocharous
Czech Republic
Veronika Cenkova
Kristyna Brabcova
Anna-Maria Kanyai
Aneta Holasova
Marie Nevrklova
Lucie Jirikova
Eva Mickova
Adela Merkova
Jana Weisserova
Vendula Merkova
Denmark
Victoria Gilberg
Sofia Bjørnholdt
Mette Hulgaard
Victoria Kajoe
Amalie Rosendahl
Marie Skammelsen
Lea Strauss
Finland
Maija Leinonen
Iida-Maria Vanni
Rosanna Ojala
Emilia Kemppi
Anna Salmi
Enni Kettunen
Siiri Saukkonen
Tira Kuitunen
Annika Urvikko
Wilma Malin
France
Marine Brevet
Lorette Charpy
Marine Boyer
Alisson Lapp
Loan His
Janna Mouffok
Oréane Lechenault
Morgane Osyssek-Reimer
Alison Lepin
Melissa Poitreau
Georgia
Magda Robakidze
Polina Borzykh
Julia Rumbutis
Mariia Butckikh
Kristine Morchadze
Germany
Maike Enderle
Emma Hoefele
Kim Bui
Anudari Platow
Lina Philipp
Kristina Iltner
Amelie Foellinger
Helene Schaefer
Sarah Voss
Isabelle Stingl
Great Britain[1][2]
Becky Downie
Taeja James
Ellie Downie
Alice Kinsella
Claudia Fragapane
Maisie Methuen
Ruby Harrold
Megan Parker
Gabby Jupp
Lucy Stanhope
Greece
Argyro Afrati
Georgia Ananiadou
Vasiliki Millousi
Elpida Giemenitzoglou
Evangelia Monokrousou
Evelina Magia
Evangelia Plyta
Marina Markopoulou
Ioanna Xoulogi
Hungary
Dorina Böczögő
Nora Feher
Boglarka Devai
Noemi Jakab
Luca Diveky
Barbara Katona
Zsófia Kovács
Monika Szabo
Noémi Makra
Dorka Szujo
Iceland
Dominiqua Belanyi
Thelma Gudjonsdottir
Sigridur Bergthorsdottir
Katharina Johannsdottir
Tinna Odinsdottir
Margret Kristinsdottir
Irina Sazonova
Sonja Olafsdottir
Agnes Suto
Fjola Thorsteinsdottir
Ireland
Casey Bell
Meg Ryan
Ellis O'Reilly
Israel
Tzuf Feldon
Noa Dooga
Gaya Giladi
Andy Turiski
Ofir Kremer
Shailee Weiss
Italy[3]
Sofia Busato
Martina Basile
Enus Mariani
Sara Berardinelli
Elisa Meneghini
Maria Vittoria Coccioli
Lara Mori
Francesca Linari
Martina Rizzelli
Martina Maggio
Latvia
Alina Circene
Marija Ribalcenko
Anastasija Dubova
Elina Vihrova
Sabine Gosa
Valerija Grisane
Lithuania
Gabriele Blazyte
Agata Vostruchovaite
Netherlands
Mara Titarsolej
Juliette Berens
Tisha Volleman
Bogusia Rossen
Marieke van Egmond
Sanna Veerman
Naomi Visser
Norway
Sofie Braaten
Sara Davidsen
Ingrid Hafenbradl
Julie Erichsen
Thea Nygaard
Edel Fosse
Sofie Skaattun
Julie Søderstrøm
Martine Skregelid
Juliane Tøssebro
Poland
Gabriela Janik
Wanda Drelicharz
Katarzyna Jurkowska-Kowalska
Patrycja Dronina
Klara Kopec
Alma Kuc
Paula Plichta
Portugal
Mariana Carvalho
Rafaela Ferreira
Ana Filipa Martins
Zoi Lima
Mariana Marianito
Romania
Silvia Zarzu
Alisia Botnaru
Maria Holbura
Olivia Cîmpian
Ana Maria Ocolişan
Ioana Crisan
Cătălina Ponor
Carmen Ghiciuc
Anda Butuc
Denisa Golgota
Russia
Ksenia Afanasyeva
Elena Eremina
Angelina Melnikova
Anastasiya Ilyankova
Aliya Mustafina
Ulyana Perebisonova
Seda Tutkhalyan
Angelina Simakova
Daria Spiridonova
Varvara Zubova
Serbia
Andjela Djurdjevic
Dejana Kuzmanovic
Slovakia
Barbora Mokošová
Veronika Valastiakova
Viktoria Vydurekova
Slovenia
Teja Belak
Lara Crnjac
Tjasa Kysselef
Lucija Hribar
Adela Sajn
Pia Hribar
Naja Miklic
Spain
Cintia Rodriguez
Andrea Carmona
Helena Bonilla
Emma Fernandez
Claudia Colom
Amelia Sanchez
Nora Fernandez
Marta Sanchez
Ana Perez Campos
Elena Serrano
Sweden
Marcela Torres
Switzerland
Caterina Barloggio
Lynn Genart
Thea Brogli
Leonie Meier
Ilaria Kaeslin
Livia Schmid
Stefanie Siegenthaler
Fabienne Studer
Giulia Steingruber
Anina Wildi
Turkey
Ekin Morova
Seher Atalay
Demet Mutlu
Yasemin Zehra Börekci
Beyza Turkmen
Enfal Keskin
Ekin Ulvan
Doga Özgömez
Tutya Yilmaz
Ilayda Sahin
Ukraine
Anastasiia Bieliaieva
Anastasiia Budiashkina
Yana Fedorova
Valeriia Iarmolenko
Yana Horokhova
Valeriia Osipova
Angelina Kysla
Alona Titarenko
Kateryna Shumeiko
Diana Varinska
Withdrawals
External Links
References
Ad blocker interference detected!
Wikia is a free-to-use site that makes money from advertising. We have a modified experience for viewers using ad blockers

Wikia is not accessible if you've made further modifications. Remove the custom ad blocker rule(s) and the page will load as expected.