Vlasta Děkanová

Děkanová at the 1936 Olympic Games

Country represented

Czechoslovakia

Born

September 5, 1909

Died

October 16, 1974 (aged 65)

Current status

Deceased
Vlasta Děkanová (September 5, 1909 – October 16, 1974) was a Czechoslovak/Czech gymnast two-time World All-Around Gymnastics Champion who also competed in the 1936 Berlin Olympics.
At the 1936 Berlin Olympics, she helped her Czechoslovakian team to the silver, this being her only Olympic medal due to the world wars and the lack of recognition of women for individual medals at the Olympic games until the 1952 Helsinki Olympics.
She also was two-time World All-Around Champion at successive World Gymnastics Championships (1934 and 1938), as well as Balance Beam Champion at the latter (some sources conflict as to what other events she won - vault and/or uneven/parallel bars) where women's individual event medals were first awarded. This makes her the most decorated woman gymnast at the worldwide level before the introduction of the women's full program (where women could compete, for the first time, for individual medals and not just team medals) into the Olympics, which occurred in 1952.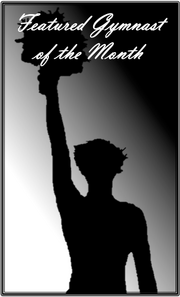 Medal Count
Ad blocker interference detected!
Wikia is a free-to-use site that makes money from advertising. We have a modified experience for viewers using ad blockers

Wikia is not accessible if you've made further modifications. Remove the custom ad blocker rule(s) and the page will load as expected.